The Easter Seasonal event is here!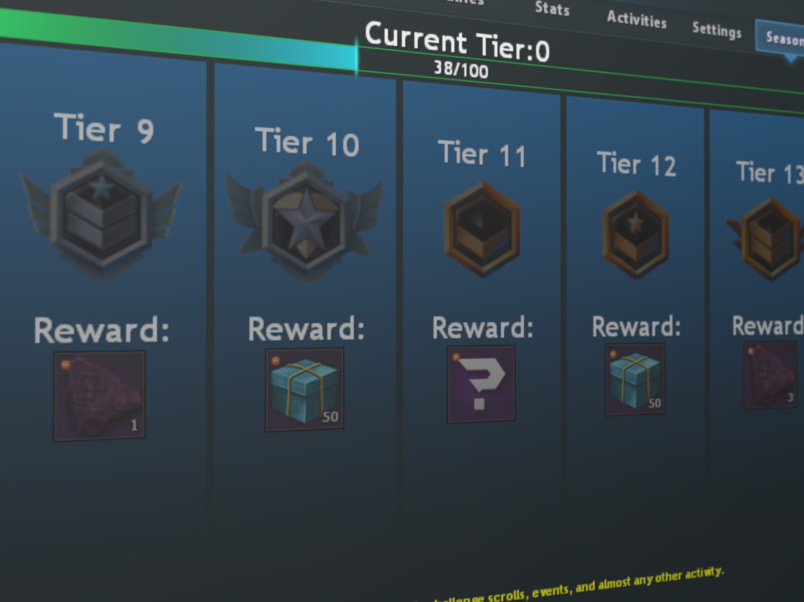 ---

This update brings a new Seasonal Pass with some exciting new items to discover, the brand new Easter Egg VI (crazy its been that many easter eggs!), Dilapidation

HARD MODE

, and more!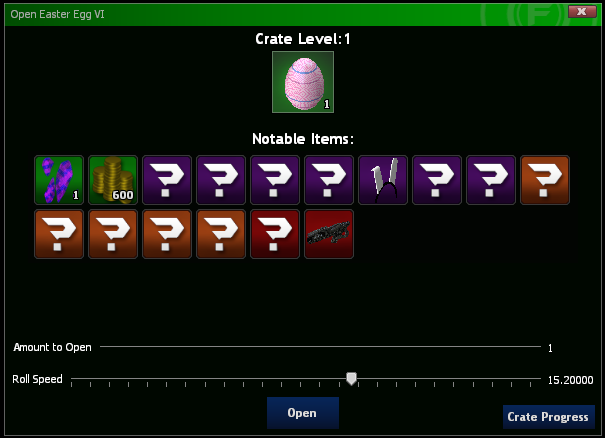 The new eggs give 3 items per egg, this effectively condenses what would be 3 separate eggs, into one. This means you spend less time popping them open, and more time playing. Because of this however, the prices per egg has increased.



Donator eggs are 150 rubies per (from 70 rubies per egg last year), and coin eggs will be 825 each. Don't worry though because you also need 3x less to level this up in crate progression.

All in all there are over 25 new discoverable items, making this the *biggest* seasonal event to date. (General number so you don't know the exact amount just yet!)

---


Full Changelog:

Added the new Seasonal pass.
Added Easter Egg VI - this will be available for rubies for 1 week, then both coins and rubies after 1 week.
Added "Easter Gifts" (jack-o-lantern style loot)
Completely remade Dilapidation's AI code, it is now way more optimized on the server-side, meaning it can handle more things going on. Still not perfect, but its an improvement.
Added "Dilapidation Hard Mode" which has a 1 in 4 chance to show up in place of normal dilap on the mapvote. For the duration of the seasonal dilapidation rates have been increased, and you can drop current Easter gifts in the event.
Fixed ammo bug in dilapidation (re-equip and not having ammo)
Challenge scrolls now grant XP per step completed rather than only granting XP for completing the entire thing.
Removed the April fools event. Don't worry, Boomboxes and Mixtapes will come back in some form (especially mixtapes).