It's that time of year again! The FRG Halloween update is upon us!
The new crate is here, it's a continuation of the "Skull Chest" series.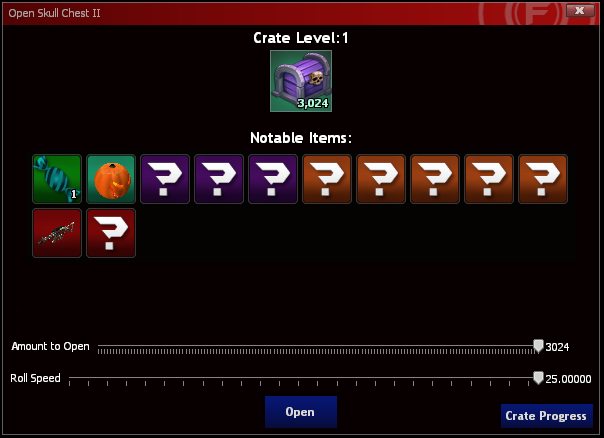 And of course, the new Seasonal pass.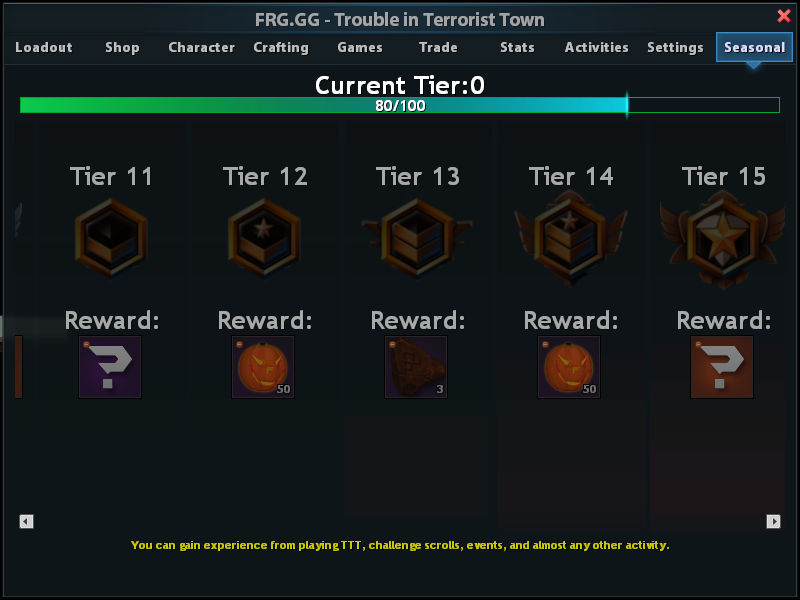 Full notes:
Added the new "Skull Chest II". This grant 3 items at once like prior, so their price reflects that. This is available in the Coinshop for rubies for 1 week like usual, or you can obtain them for free via jack-o-lanterns, map pickups, minigames, etc. After the 1 week period, they will be available for coins.
Added the new Seasonal Pass.
Grim is ready to take on players in a 1v1 again, with a twist!. (Cursed daggers will be obtainable again from him, but more rare than prior, along with a new unique!)
Added a variety of "Halloween" re-imagined base weapons.